---
---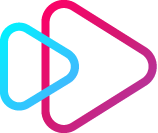 Click here to stream/purchase this song from your favorite steaming service
---
She Needs A Bad Boy To Chase Away Her Blues
©2019 Tom Arnold / Deadbeat Music
She don't need coffee
Or cigarettes
She loves her family
And her friends
But it's as constant
As tomorrow's bad news
She needs a bad boy
To chase away her blues
He seduced her
In a charming sort of way
She counter-seduced him
As a means of fair play
It laid a trap
That could be a noose
She needs a bad boy
To chase away her blues
Love him, leave him
Ignore him, please him
There isn't any comfort
Least of all in her heart
She throws him out
When he aggrieves her
Folds her arms
When he needs her
Then she flips a switch
And gives him his due
She needs a bad boy
To chase away her blues
He leaves
The silence stings
She makes her mind up
His phone rings
She won't take no
And she tightens the screws
She needs a bad boy
To chase away her blues
Love him, leave him
Ignore him, please him
There isn't any comfort
Least of all in her heart
They make up
Nothing's changed
He's overbearing
Her cool detachment remains
Then she rushes him
When ardor ensues
She needs a bad boy
To chase away her blues
She needs a bad boy
To chase away her blues
---
I tapped my inner lounge lizard, consulted Mickey Baker, and conjured up some jazzy blues about a couple with a few problems.

Once you do that, you had best find the right musicians to back you up.

Pianist JP Garau is a master of just about any style of music. JP finds all the right ways to put the slinky in and the flourishes to his moves around the chords and changes.

I found the right drummer in Charlie Doggett. He has played with many noteworthy jazz artists including David Friesen, John Stowell and Jerry Hahn. He has played at the British Columbia's du Maurier International Jazz Festival, the Mt. Hood Jazz Festival, and others.

Dean Baskerville brings out the best in the artists he records. His mixing and mastering display a song's recording and arrangement at its finest. His clients have included Sheryl Crow and Pink Martini.
released August 29, 2019
Tom Arnold, vocal, guitars, electric bass
JP Garau, piano
Charlie Doggett, drums
Dean Baskerville, Baskerville Recording, sound engineer
Photo, Nicolas Cool/Unsplash