What is a House Concert?

A house concert is literally what it sounds like: A concert in Your home! House concerts are a unique, intimate musical experience, and the phenomenon is really catching on. I call it the 'Wave of the Present!' House concerts create a wonderful opportunity for music fans to experience my live performance in an intimate setting without the usual hassles: smoky bars, people talking, lack of parking and shows that start late and end even later. And it's one of my favorite types of shows to play because the 'Connection' with the audience is immediate, and it makes for an unforgettable night!

Can I host a House Concert?

You bet!! To have a successful house concert, you need ... a living room. Yup, that's it. I've also played in basements and backyards. Generally, any room that will hold a group of least 20 people (or as many that can fit comfortably into your room), would work. It takes a little time for preparation, and a sense of adventure helps, too, to create a 'listening' environment.

The wonderful intimacy and attentive audiences of house concerts is why I LOVE playing them! I often perform totally acoustic ('Unplugged'), without a sound system, so having one generally isn't necessary. You many need to borrow a few folding/camp chairs. Then you invite family, friends, co-workers, whomever you want to share a memorable evening with. Some hosts provide dessert or snacks, some do it as a potluck or BYOB, but everyone always has a great time! Here's a short video on 'House Concert Basics':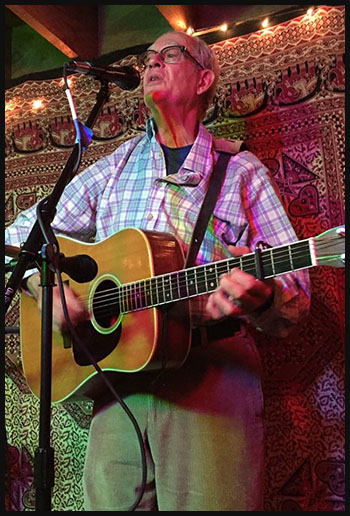 ---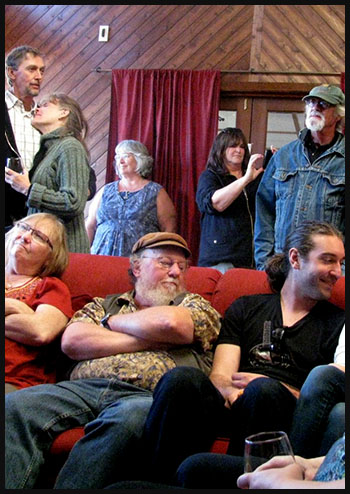 ---
What does it Cost?
Generally hosts ask for a 'Suggested Donation' (think of it like an admission price), ranging from around $10-$20 per audience member, and all of the money collected goes to the artist. Some hosts prefer to cover it themselves, and it usually ranges from $300 to $500 depending on the audience size, etc. I usually like to play 2 40-50 minute sets with a 20-25 minute break in between, giving lots of time to meet and visit with everyone, have dessert, sign CD's, etc.
Some hosts like to make dinner before hand and some have a spare room they'll let the artist stay for the night. It's really up to you but generally it's a great opportunity for me to get to know you better—and you me. I truly believe the saying 'There are no strangers, just friends I haven't met."
Gimme the Low Down!
The first time I went to a House Concert, I was excited because it wasn't just another 'concert'. It was an EXPERIENCE! From my perspective, there's not much better than seeing the transformation in folks who come up to me afterwards and say 'You know, I don't really go to concerts much anymore, but I'll be coming to more because I can't remember the last time I had so much FUN seeing music!' In a nutshell that's it for me: It's Magic!
A great resource for house concerts is a website called Concerts in Your Home.
---

---
It has a ton of information about hosting, and also lists house concert series and artists who play house concerts. Click for more info
Interested in hosting a concert?
Click here to contact Tom about throwing your own house concert. He'd Love to talk about a show with you and can answer whatever specific questions about details you might have...