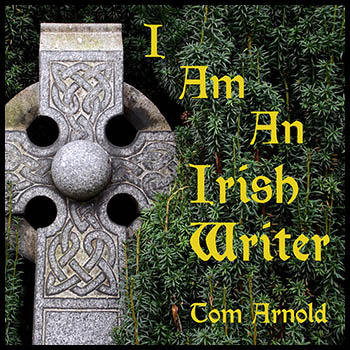 ---
---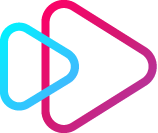 Click here to stream/purchase this song from your favorite streaming service
---
I Am An Irish Writer
©2018 Tom Arnold / Deadbeat Music
I am an Irish writer
Me and my literate friends
Are raising pints of porter
Again, and again, and again

And another
And another
And another
And another
And another

By God, thru all the good fairies
And trolls and leprechauns
I've long seen past the word of God
The Catholic Church is a pawn

Yes, we are Irish writers
We swim in an Irish stew
You Yanks have your diving ducks
Well we've got whiskey too

Redbreast
Green Spot
Kilbeggan
Connemara
Teeling

These spirits fill our reeling brains
With words of great import
And if you haven't staggered yet
You've sold yourself too short

Yes, we are Irish writers
We parse on into the night
And if you place a comma there
Ya damn well better not write

Adjunct
Anastrophe
Subordinate clause
Verb
Elipsis
Gerund
Objective case
Neuter

Gentlemen, I'm most impressed
With the genius of our minds
Our words shall live forever
Through what we leave behind

Before you pass out inchoate
Please don't belch or fart
Unless the sound is profound
It isn't truly art

So true
Insightful
Fraught with
Internal tension
Brilliant
Superlative
Phht Phht Phht

Ah, that's the sound we want to hear
Let's all go home and sleep
I'll follow you, you follow me
Please don't trip on my feet

I am an Irish writer
Me and my literate friends
Are raising pints of porter
Again, and again, and again

And another
And another
And another
And another
And another
---
This song is a send up of the Irish novelists' pub life of the 1930's, characterized by their heavy drinking and intellectually pretentious pronouncements on life, science, religion and the art of writing. Inspired by Irish novelist Flann O'Brien's highly acclaimed 1937 debut novel "At Swim-Two-Birds".

O'Brien's inspired lunacy and gleefully demented genius made me a wannabe. Like a diving duck, I dove in.

O'Brien's penetrating wit satirized everything Irish. In the interest of brevity I stuck to the drinking and pretense.
Annie Staninec is an IBMA Award winning fiddle player with a fiery and unique style. She has toured or recorded with many bluegrass artists, including Peter Rowan, Darol Anger and David Grisman. She is a full time member of the Rod Stewart Band.

Jack Mathes is a bodhran player with deep experience in Irish music.

DeanBaskerville has many sound engineering credits in commercial music, including Pink Martini and Cheryl Crow's triple platinum album "C'mon C'mon"
released March 10, 2018
Tom Arnold, vocal, acoustic guitar, electric bass
Annie Staninec, fiddle and mandolin
Jack Mathes, bodhran
Dean Baskerville, Baskerville Recording, Sound Engineer
Cover Photo: Adrian Moran/Unsplash