Tom has been called "A pop savvy Americana Artist." While often playing solo, his material is recorded and arranged with additional instruments.
He writes in a variety genres. Country, pop, rock, blues, ballads, folk, Caribbean and songs using beats and loops are all in his repertoire. Humor and heartache are staples in his material. Multiple people have told him they can't get one song or another out of their head. He has been described as delivering with enthusiasm and conviction, as well as staying true to himself while adapting to contemporary styles of music. Words about his music from other songwriters include "A master of words"; "Unpretentious and funny, not always politically correct, but truthful"; to as simple as "I love Tom's songs."
Tom's performing experiences have run the gamut from coffeehouses and taverns to state fairs, musical theater, summer in the park concert series, corporate gigs, house concerts and harvest festivals. Audiences find him a born entertainer who knows how to engage listeners.
He has been recognized for his songwriting with several awards. "Swilling the Planters With Bumbo" was the May 2016 Winner Best Song Rock/Blues, Akademia Music Awards; "Voices From the Fringe" was the May 2016 Winner Best EP Dance/Electronica, Akademia Music Awards; "Redneck Ear Candy" was the May 2016 Winner Best EP Country, Akademia Music Awards.: "Savannah" won second prize in the 2007 Artichoke Music Songwriting Contest; Tom was a Finalist in the Portland Songwriters Association's 2006 Performing Songwriter of the Year. Tom grew up in New Hampshire, but today calls Portland his home.
Tom is first and foremost an entertainer. He consistently engages audiences, and has a sense of the next song right for the moment. In the words of one fan, "Tom's a lot of fun. If you get a chance……go."
---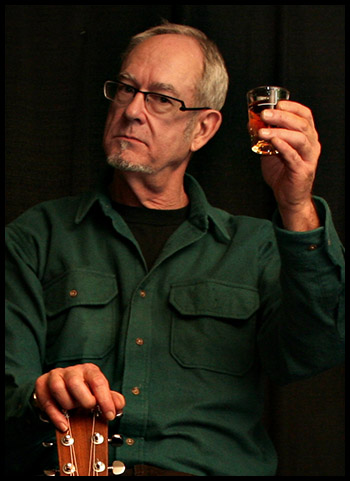 ---
---
---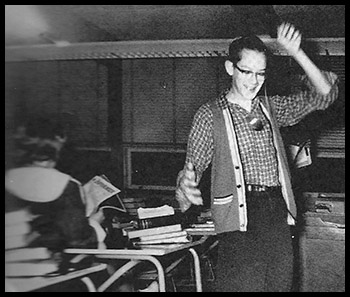 ---
---
I grew up in New Hampshire. When I was nine, I used to listen to popular music on the radio in the kitchen when everybody else was elsewhere. I was captivated by what I heard. "Why Do Fools Fall in Love". "Rockin' Robin". Later, Roy Orbison. Then the Beatles, Bob Dylan and Tom Rush.
At ten, my dad said "We are going to buy a trumpet, you are going to take lessons, and play in the school band." Without a moment's hesitation, I thought that sounded like a cool idea.
I was hooked on music through these early experiences, each in its own way.
I was selected to play in the junior high concert band at 10, because they were short two trumpet players, and I and one other kid were the most promising, so we found ourselves in the junior high concert band.
I relished playing classical music in concert bands and Sousa marches in marching bands, and of course, became hooked on performing through the experience.
---
At 16, I got my first guitar and never looked back. I played through the pain of fretting that inexpensive Kay guitar, and learned everything folk and rock that came my way.
I remain fascinated with popular music in all its glorious diversity. As the years have passed, I have become increasingly interested in writing to different styles of popular music from several eras. Some styles I have written to include straight up country, folk, rock, reggae, pop, Caribbean, and hip hop. The last few years I have dipped my toe in the waters of the sophisticated ballad songs of the 1930's through 1950's.
I love a great story and a great hook. I often write story songs of amusingly and humanly flawed characters. I Enjoy seeing how they find their way through. Or not. I attempt to find the human core of love discovered, redeemed or lost. And occasionally, write songs of sly social and political commentary.
I continue to seek out and listen to a large variety songs and artists that engage me in the hope of finding inspiration in my own writing. From the Hood to Frank Sinatra. Billie Holiday to KT Tunstall. Peggy Lee to Joan Osborne. Willie Nelson to Slaid Cleaves. R&B and dance club loops. John Hiatt, Warren Zevon and Randy Newman. Most recently I have found inspiration in South Africa's Johnny Clegg, Nigeria's Helen Ibe, and Cameroon born Richard Bona.
The journey continues, and in that little changes. I love performing, and have done so in many settings and contexts. I hope you will come to a show and see for yourself.
Tom Arnold
Portland, Oregon 2021