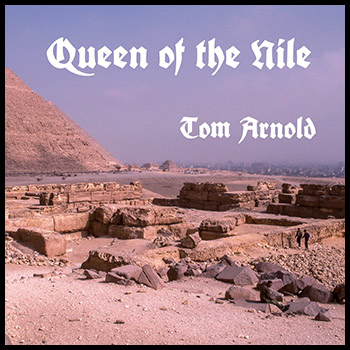 ---
---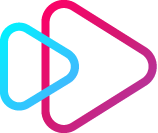 Click here to stream/purchase this song from your favorite streaming service
---
Queen of the Nile
©2018 Tom Arnold / Deadbeat Music
You came out of nowhere
And stepped in the light
A raven haired beauty
Whose few words rang right
The ways that you'd need me
Were simple and pure
Save me from spiders
Please, I'm your girl
You were the Queen of the Nile to me
As we grew older
The shifting sands changed
You grew wiser
I stayed the same
You hid your raven beauty
Masked your lovely face
You now spoke to nothing
Not of love, not of faith
You were the Queen of the Nile to me
You walled off your heart
And shut down your Mind
I no longer meant
What you once found inside
Through ghostly goose hollows
Down dungeon dark streets
Pulsing blood echoes
What used to be
You were the Queen of the Nile to me
---
Queen of the Nile just popped into my head. I thought a love lost ballad just right for that image. It started out as a folk song. With the addition of Paul Brainard's lovely pedal steel guitar, JP Garau's stylish and spare piano, plus Jeramy Burchett's powerful and assertive drums, it became a potent country ballad. Something I didn't quite imagine until my friends became involved. I love what they did with the song.
Paul Brainard is a veteran of the Alt-Country and Americana scene, playing and recording with many top names, including The Decembrists, M Ward, and Little Sue.

Jean-Pierre Garau plays pianos and keyboards. He has performed with many acts including violinist Aaron Meyer, soul chanteuse Ellen Whyte, singer/songwriter David Jacobs-Strain, Radio Stranger, and regional singer/songwriters in the Northwest.

Jeramy Burchett is a deeply experienced session drummer. He played in evangelist Luis Palau's house band for 15 years. He has worked with LA producers PJ Bianco, Steve Sundholm and John Avila. His drumming with Jim Brickman and Luke McMaster reached number 3 on the Billboard AC chart.

Dean Baskerville has recorded many significant artists, including Cheryl Crow and Pink Martini.
released March 21, 2018
Tom Arnold, vocal, acoustic guitar, electric bass
Paul Brainard, pedal steel guitar and tremolo guitar
JP Garau, grand piano
Jeramy Burchett, drums
Dean Baskerville/ Baskerville Recording, Sound Engineer
Les Anderson/Unsplash, cover photo